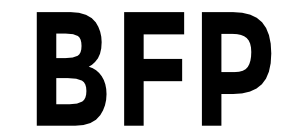 BFP - Brute Force Protection Pro - Joomla! 3
plg_bruteforceprotection_pro_v3.1.1.0.zip
PRO
Version:
3.1.1.0-PRO
License:
GPLv3
Viktor Vogel
Date:
12 June 2021
This plugin stops brute force login attempts on the login form in the backend. After a set number of attempts a small captcha (arithmetic task) has to be solved successfully to get access, even if the credentials are entered correctly. After another set number of attempts with the captcha, the access to the backend is blocked completely for a specified grace time for the requesting IP address. The access lock can also be extended to the frontend.
The locked IP addresses are stored permanently as small files in a protected lock folder. Once the grace time of a file has expired, the outdated file is removed automatically from the lock folder.
Type: System Plugin
Joomla! Version: >= 3.9.0
Notes
Important
Please note that this version is only compatible with Joomla! 3. You must not attempt to install it on Joomla! 4 or any other major Joomla! version. Doing so could result in compatibility issues and potential damage to your website. Please ensure you use the correct extension version for your Joomla! version!